Pet Friendly
Your pets are part of your family, and we hope that your whole family chooses to call Eagle Rock part of your new family! At Eagle Rock Properties, we believe we have a home that fits everyone's needs, even your pet! We proudly offer pet friendly communities throughout our Eagle Rock Portfolio! To find the perfect haven for you and your pet, please visit our community list here.
Kings Corner at Eagle Rock Properties
Eagle Rock offers beautiful apartments for you and your family and pet parks for your furry friends! Our team prioritizes our beautiful landscapes and the clean, safe grounds for pets, while including a strong focus on pet clean-up! We also offer stocked pet stations around the community to keep the grounds clean for all!
If you choose to call Eagle Rock your home, you may spot King, our company mascot and Eagle Rock resident-favorite around the community and in our Pet Parks, "Kings Corner". At Kings Corner you and your pet will receive a family friendly welcome and warm hello!
#EagleRockCares
At Eagle Rock Properties, we love our pets and work to support local Organizations like the ASPCA to fight animal cruelty and abuse, animal hunger, and to help animals in need. Eagle Rock Properties is an active contributor to ASPCA's cause and has raised dollars towards this effort and will continue to do so. To learn more about how Eagle Rock give's back, please click here.
Pet policy
Most Eagle Rock communities allow cats and dogs and accept a maximum of two pets per home.
Pets must be on a leash at all times when outside the apartment home. If applicable, dogs must be leashed whenever entering and exiting the Bark Avenue Pet Park, but may be unleashed while within the enclosure of the Pet Park.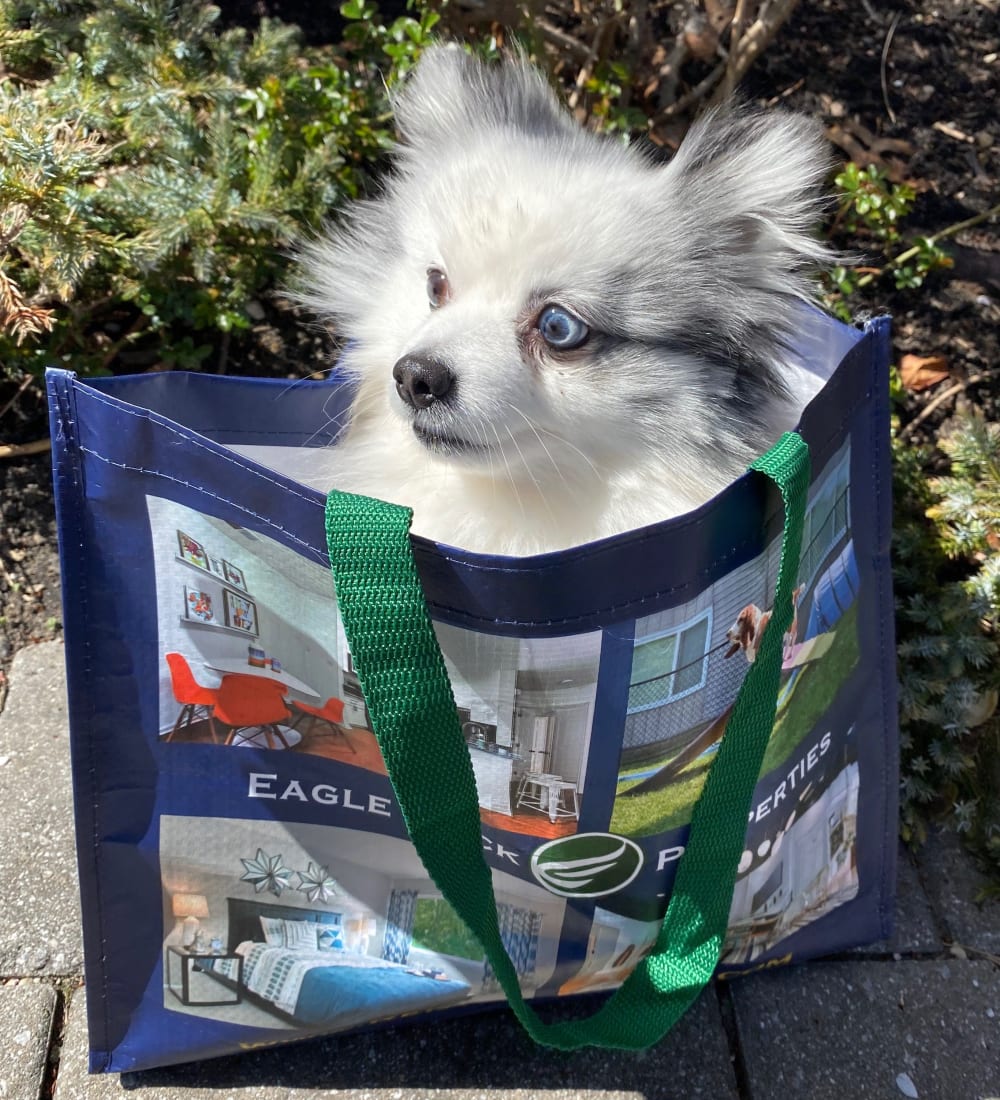 Breed restrictions

The following breeds are restricted:
Pitbull
Rottweiler
Presa de Canario
German Shepherd
Mastiff
Malamute
Husky
Boxer
Doberman
Chowchow
Saint Bernard
Great Dane
Akita
Staffordshire Terrier
American Bulldog
Karelian Bear Dog
All mixes of these breeds
 The following pets are also restricted:
Monkeys
Ferrets
Snakes
Rabbits
Livestock
Reptiles
Birds
 * Other pets may also be restricted. Please contact our community for details.
Interested in Learning More?
We hope you choose to call Eagle Rock your future home! If you are interested in learning more about our Pet Policies throughout our Portfolio, please visit the Property website and inquire further. Click Here.